It looks like 2019 will be the year that designs inspired by the environment take over – with warm, palpable tones, and accessories that sparkle with earthy reflections and a healthy, Zen-like vibe, ruling interior design.
Designers are increasingly using nature as one of their biggest sources of inspiration, so if you're looking to stay on trend next year, use these tips to assist you in your interior design journey. Take a look at these ideas.
Plants in the home


Plants help clean the indoor air of your home. Plus, they're an inexpensive way to add instant color and form. You'll see them larger and more strategically placed, displayed like pieces of art in simple, neutral pots.
Set the mood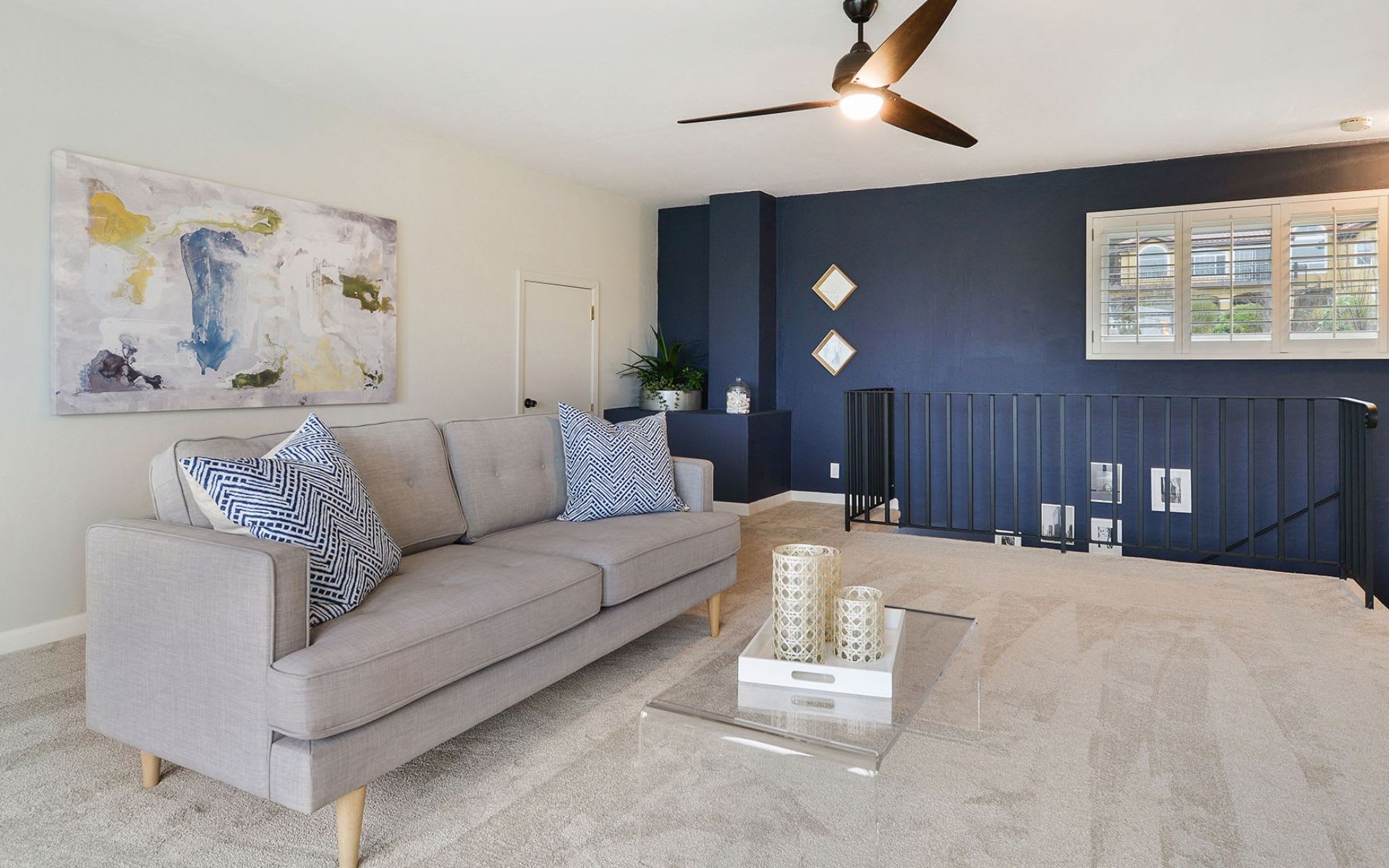 Now more than ever, color is all about creating ambiance. Those who crave a bold, dramatic feel can choose the warmth of deep, dark wood tones and even shades of black. Throw in some pale colors for contrast to make a statement. Meanwhile, those who prefer a calmer, softer feel will love what the experts are calling "Gelato Colors" or "Ice Cream Pastels." Add in some soft-hued furniture or soothing, comfortable accessories to create a spa-like feel for your home.
Ombré, Ombré!
Ombre is another new trend in interior design. Based on the color transition from dark tones to light tones, it can create a unique look. If you want the effect of high ceilings, start with a deeper tone on the floor and opt for lighter colors as you go up. Achieving this look is no easy task, so it's probably best to consult an experienced painter.
Did someone say wallpaper?

Wallpaper hasn't gone out of style, so you should consider incorporating it into your decor. In fact, many designers are using it to guide them as they plan out furniture, art and paint choices. Look for bold designs with heavy patterns and textures featuring flowers, birds, and other nature-inspired themes. And, if you're afraid your choice is too much for an entire room, try papering an accent wall to test it out.
Think Globally

Design cues from places such as Japan and Scandinavia are taking off. Combined, they're called "Japandi" – the modern, spare vibe of Scandinavia mixed with the traditional, elegant tones of Japanese style. Look for ways to keep your look current with decorative pillows, throws or framed prints reminiscent of countries around the globe.
2019 is almost here, so start planning new interior designs for your home soon!


Article credit: Janine Saunders. Originally posted at califoniahome.me