A hot trend that's floating around in the interior design world is open shelving. So, get ready to go bold with your shelving and showcase your travel finds, family heirlooms and stylish kitchenware. Take a look at how you can incorporate these shelves into your kitchen decor and display your most prized possessions.

All About Wood
If you're searching for a more rustic look for your kitchen, mix in live-edge shelves. These gorgeous natural masterpieces have exposed bark, offering your cooking space a more natural feel – while adding some extra charm and unique touch.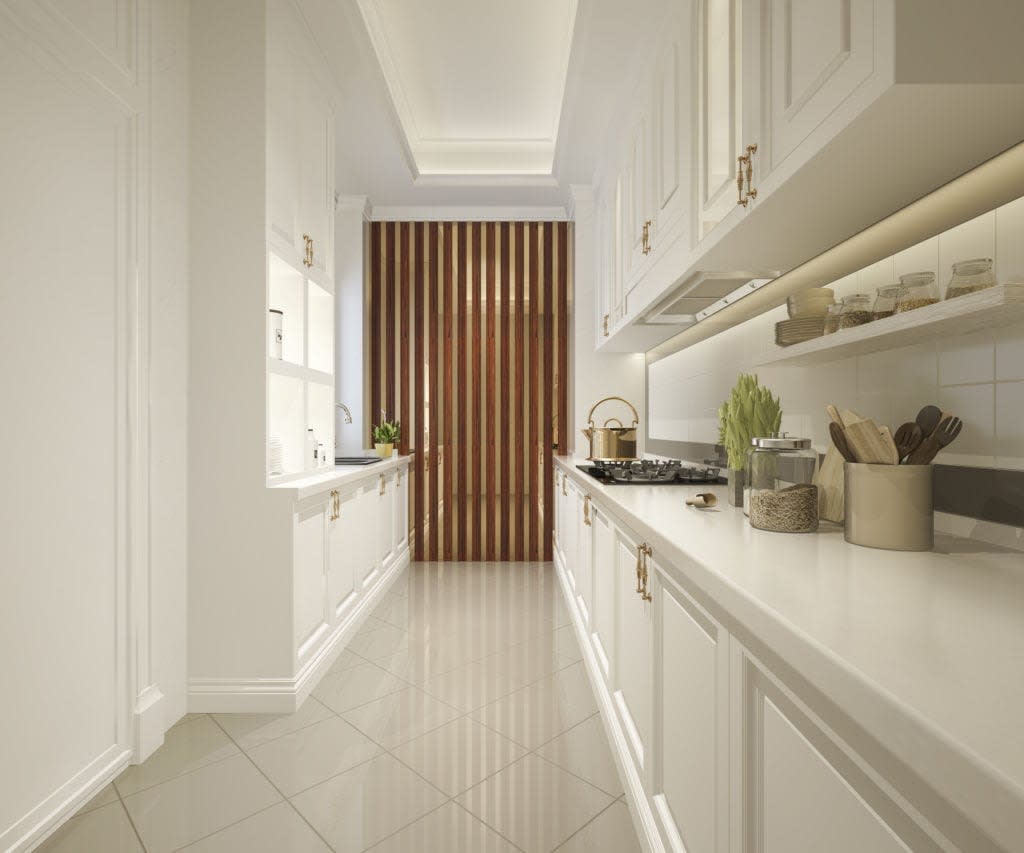 Beckoning Backsplashes
Place extra shelves right on your backsplash! This open concept design with a narrow ledge lets you keep what you need right at your fingertips. This simple, yet useful feature is a must for any home chef – so make sure to include this statement piece in your kitchen design plans!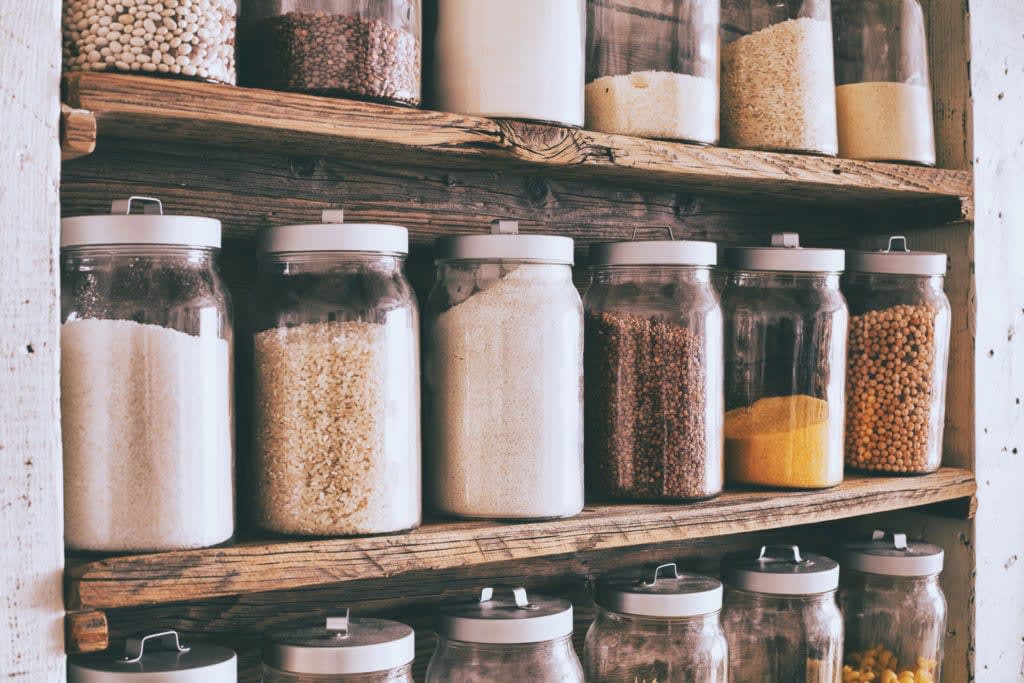 Pantry Love
Pantries are the ultimate kitchen storage space, so why not spice it up with some easy DIYs? Remove the door of your pantry and add a fun pop of color by repainting your shelves. If you don't have a pantry, build a shelving unit directly into the wall. With decorative containers and labels, you can turn this functional food storage area into a culinary work of art.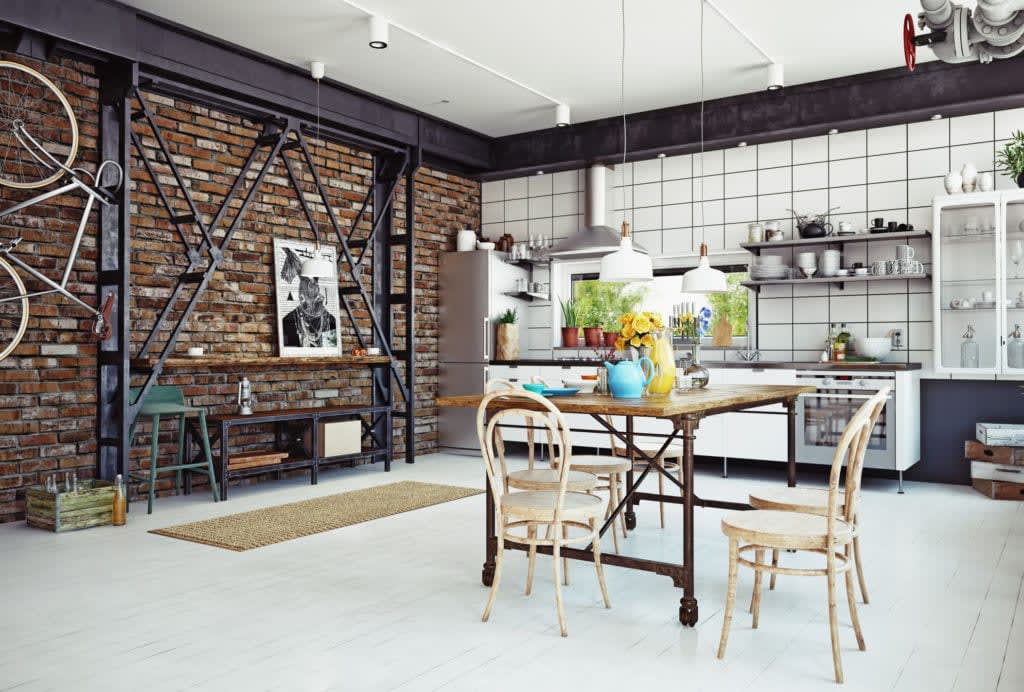 Metal Artistry
Metal shelves are in! Say bye-bye to your upper cabinets and blend these alloy elements into your kitchen or bath. Gold, silver or brass shelves will help bring some glam – and an industrial chic look – to these rooms.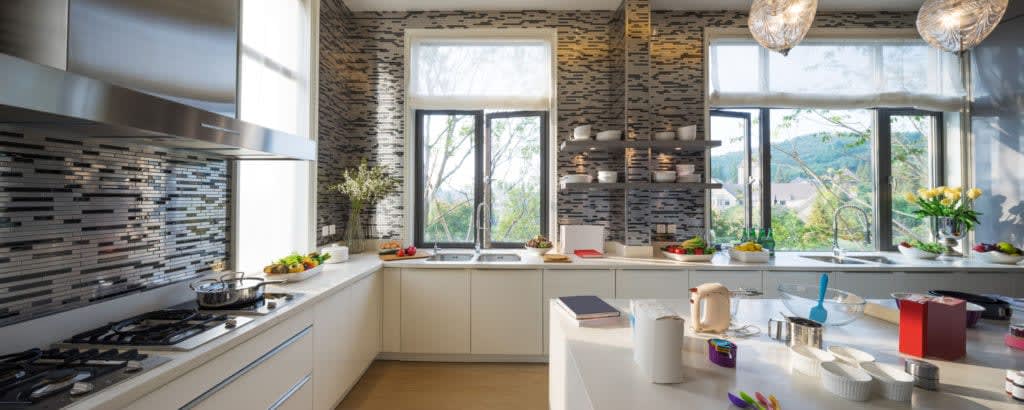 MatchyMatchy
Paint your open shelves the same color as your island and cabinets or pick a color from your tile work to use for the shelves. If you've already integrated a more muted tone into your design, your open shelves will fit right in and create a nice, calming and continuous flow.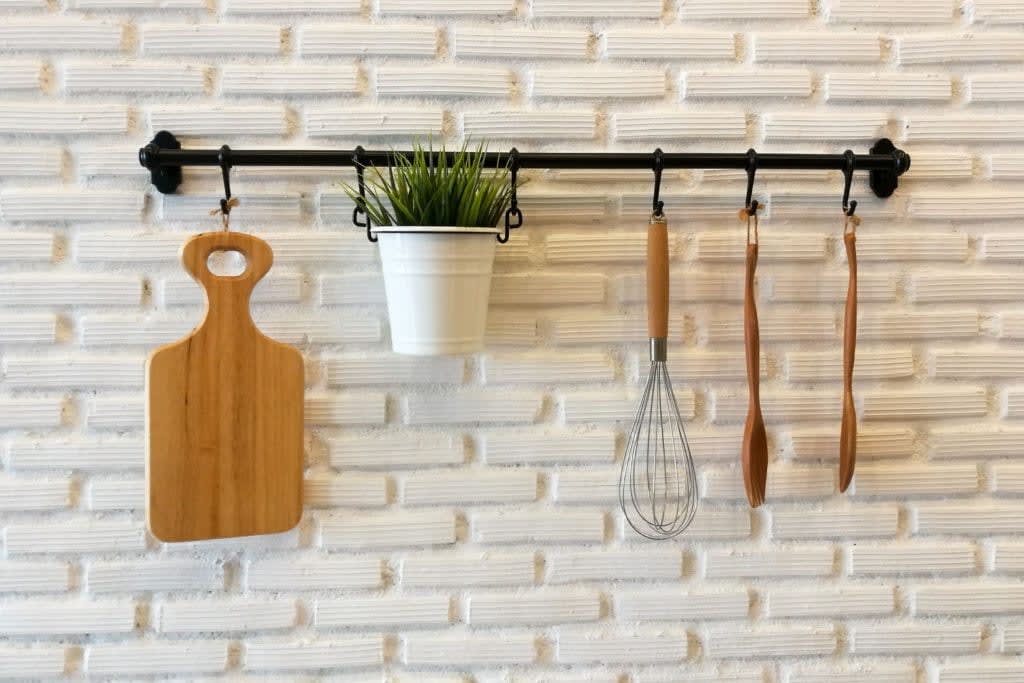 Hanging Out
Open shelving can also include hanging racks too! Hanging racks are great for hanging greenery like fresh herbs and spices. Or, use the racks to keep all your essential tools within reach!
Don't limit yourself – try mixing and matching trends to see what works best for your space. With open shelving, you'll not only increase your storage options and make your rooms easier to organize, but you'll also make your cooking or living spaces appear more bright and airy.