Let's explore the Luxury Trends for Summer 2023 according to The Institute for Luxury Home Marketing:
Emphasis on Experience:
Today's affluent buyers seek homes that go beyond style and location. They crave a unique experience that aligns with their lifestyle and personal identity. Properties with spectacular features, stunning grounds, and access to desirable amenities are in high demand.
Strength and Comfort:
Durability, sustainability, and a connection with nature are paramount in luxury home design. Warm neutral palettes, textured surfaces, and a blend of old and new elements create soothing and cozy environments. Think earthy greens, soft yellows, deep reds, and gentle pinks, alongside natural materials like concrete, oak, and cork.
Environmental Consciousness:
Luxury homeowners are increasingly prioritizing sustainability. Net-zero design, energy-efficient features, and eco-friendly materials are becoming standard. From water purification systems to floor-to-ceiling windows capturing natural light, expect homes that embrace environmentally conscious practices.
Blending Indoors and Outdoors:
The trend of seamlessly blending indoor and outdoor spaces continues to thrive. Low-lying outdoor furniture, warm color schemes, and comfortable surfaces create welcoming and relaxing outdoor areas. Enjoy the beauty of terracotta, sage green, and seafoam green against earthy or neutral backdrops.
Creating Natural and Healthy Spaces:
Post-pandemic, homeowners desire peace, well-being, and a sense of wellness in their living spaces. Bright, inspiring interiors with organic and sustainable design elements are on the rise. Incorporating green materials and organic surfaces fosters a natural and healthy environment.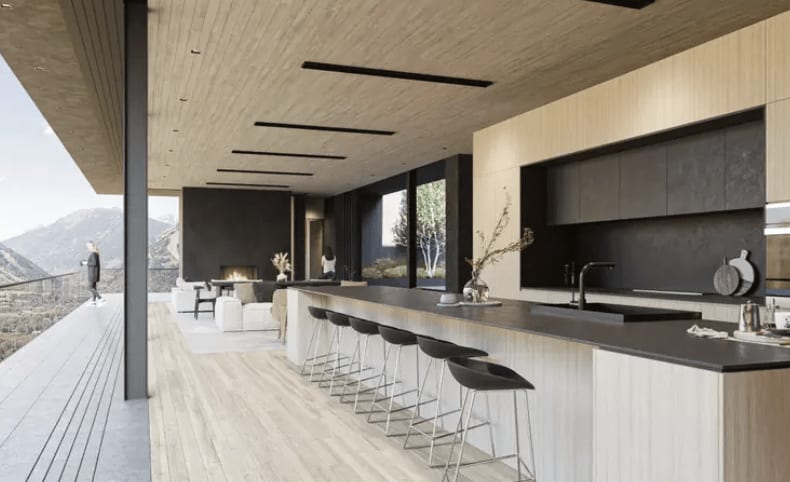 SINGLE-FAMILY HOMES MAY 2023 STATS
• Homes are selling for an average of 99.80% of list price.
• The median luxury threshold price is $950,000, and the median luxury home sales price is $1,388,000.
• Markets with the Highest Median Sales Price: Aspen ($20,000,000), Telluride ($4,995,000), Paradise Valley ($4,600,000), and Naples ($4,450,000).
• Markets with the Highest Sales Ratio: East Bay, CA (133%), Howard County, MD (91%), Cleveland Suburbs, OH (86%), and Frederick County, MD (86%).
I had to look at the Aspen Luxury Market and found one listed by a Coldwell Banker Agent, Carrie Wells - listed at
$48,000,000
. It has all of the summer trends too! This property is stunning!
My aim is to help you navigate the ever-evolving luxury real estate market. By staying informed about the latest trends, you can make confident decisions whether you're buying or selling. If you're ready to explore the market or discuss your specific needs, I'm here to assist you every step of the way. Let's make your luxury real estate dreams a reality!
Click here
to get started!