What better way to jump into Spring than to spruce up your walls with some pattern, color, and vibrancy?
Better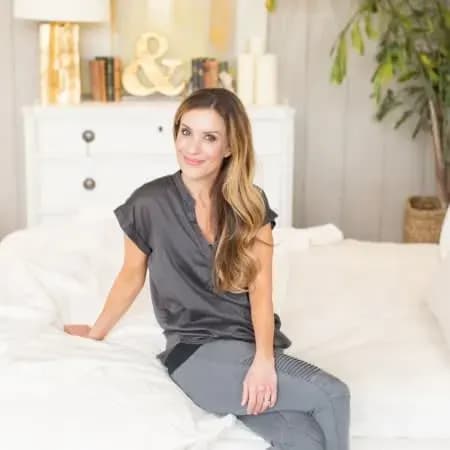 yet, how about all three? I have teamed up with Sage Bowman, @sagestylehome for advice on all things wallpaper when styling a home. With seventeen years in the field and a passion for creating a balance of contemporary and classic elements, who better to discuss wallpaper with?
Wallpaper has made quite a comeback, when a client says they want wallpaper where do you start with them?
I always start at the same point whether it is wallpaper or fabrics or paint colors. It's important in design to establish what the client's style is first and foremost. Fabric swatches and wallpaper books are great starting points. I like to look at wallpaper books together with my client and as they browse through them I study their faces to notice how their expressions change when they see something that interests them. Then I know what to search for after they're gone so I can send ideas that are a match. For clients that love using Pinterest or Instagram, I have them share their boards and saved images with me.
I read conflicting opinions on this one all the time and I'd love your expert opinion. Do you wallpaper just one wall in a room or do you wallpaper all four walls?
I like to do all four walls. The trend of an accent wall is more of a past trend, so for me, it feels out of style. That being said, every home and room is different, and it ultimately depends on the size of the room and how you personally want it to "feel". For example, murals are just one wall and create an interesting focal point. Accent walls can establish a great backdrop for certain aspects of a room, like a nook or a sitting area in a room that has interesting furniture pieces that you'd like to highlight. I believe a person's home should reflect what comes out of one's own personality. The key is to take what's trending and gently transform it with your own personality so that your home is unique to you while also being warm and inviting to all that visit.
Is there a ratio for wallpapering a home, like only wallpaper 1/8th of your home, or does it vary from house to house?
It varies from house to house but if there were a guideline, I'd say do it in no less than two to three rooms. It does not matter if it's an entire room or one wall, but I believe the design element itself needs to be carried out in several spaces so that the home's overall design has balance and flow. I wouldn't do it in every single room though.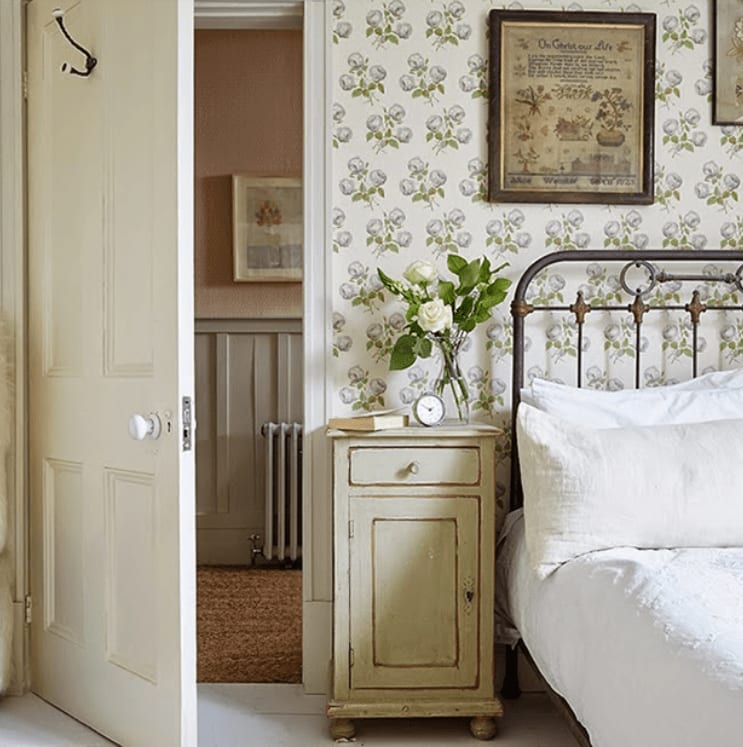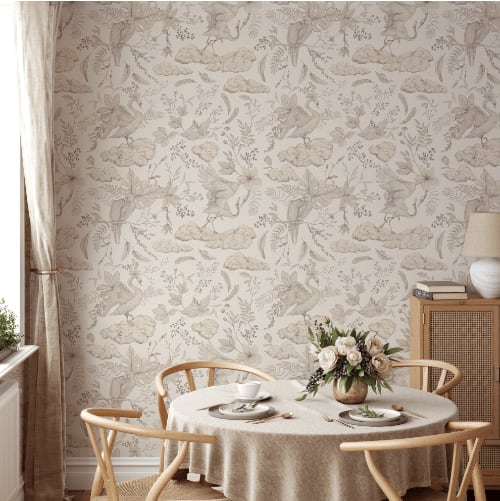 So many of us have memories of wallpaper and I think there are still quite a few people that get scared of the idea because of what they saw growing up. Or in my world of real estate, what we actually see in homes we go into that haven't been touched in 30+ years! What do you say to these people who are, how do I say this, emotionally scarred haha from wallpaper?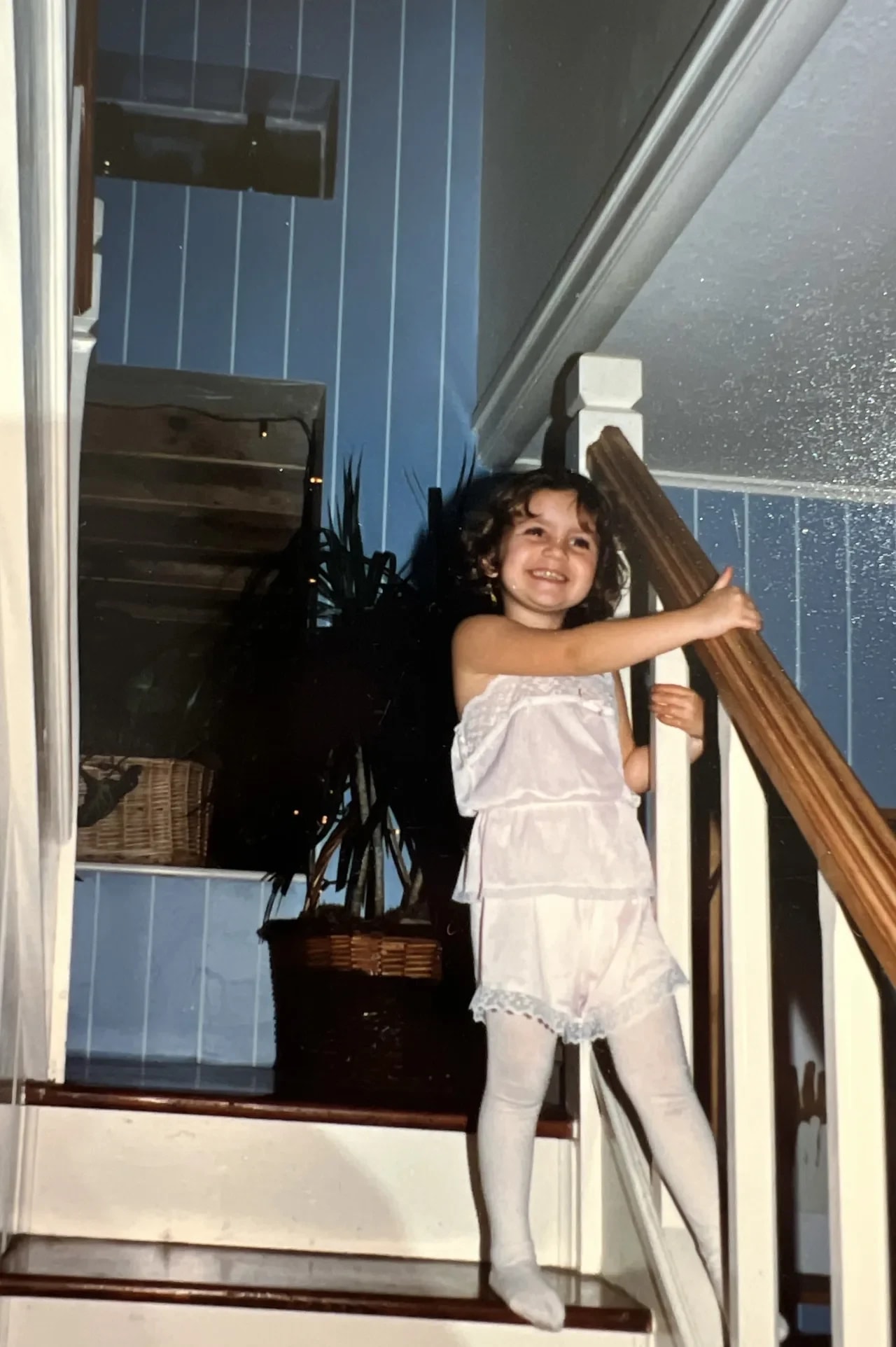 Ha. My parents have been pulling out old pictures and I just happened to see one of my grandmas' houses. It was very 70's wallpaper. I think wallpaper is a style that comes and goes and the particulars advance and improve with each re-introduction. Just like hairstyles, fashion, and everything else that goes in a home. For me, a very today-world example is that I hated mom jeans and couldn't stand the look, but now I wear them. For a long time, I really wasn't on the brass fixture trend, I was flabbergasted how that could come back from the 80s! Now I've grown accustomed to seeing it and like the look. Although the brass these days isn't as shiny, thank goodness. Not everything is instantly likable but if it is something that could be potential for you, it may just take time to like. No matter what, beauty is in the eye of the beholder and people know what they like and don't like….that's what makes us all unique. If something makes you happy, go for it!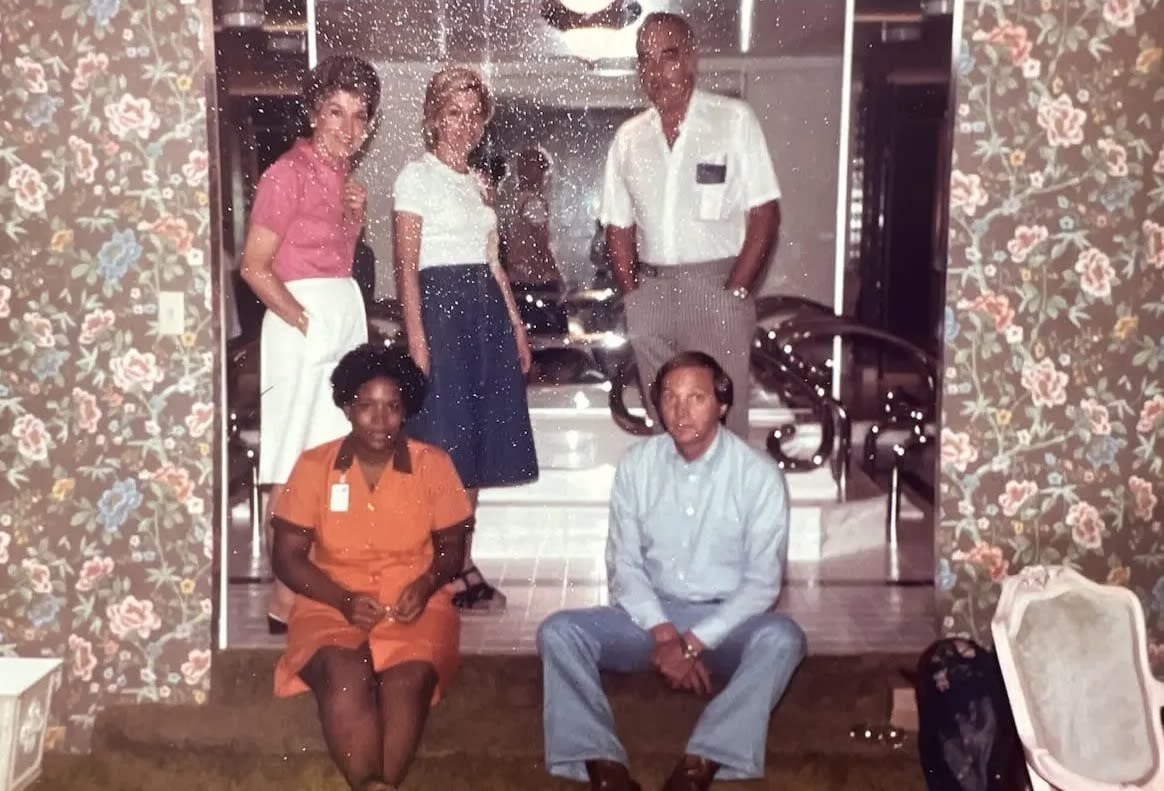 I love tiny powder rooms with wallpaper on every surface including the ceiling, but there must be some guidelines for when this design idea works and when it doesn't, are there?
I love this look too! No hard fast rules - the greatness of design today is anything goes! One piece of advice though, don't use too large of a pattern.
There's peel and stick and then there's traditional wallpaper hanging, is there a right place to use one or the other?
Not at all. If you can DIY it, peel and stick is easy and with a fast reward. There are more options though with standard wallpaper and there is a lesser chance of an application failing with the traditional glued-on route. Wall prep is key for either method, so don't cut out that step.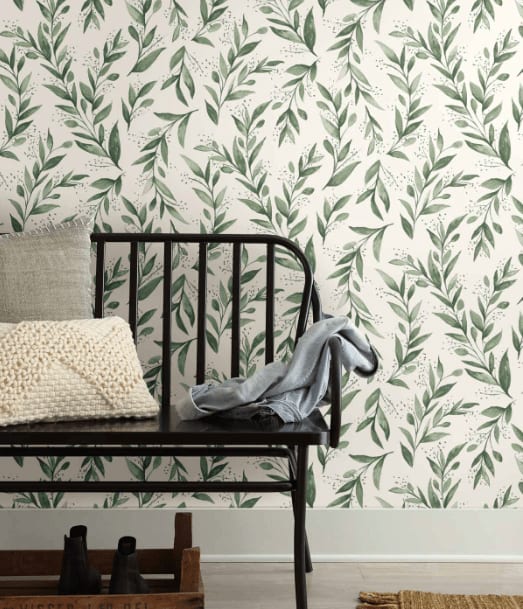 Okay, we want your design expertise so that we can be cutting edge too, what do you see as the next trend in wall decor?
The old is becoming the new again. As we talked about earlier, I believe most trends come back and when they do we are often sad we got rid of them in the first place! But changing things up is healthy…..it's nice to see something different. Even if eventually the look will come back. Right now, I'm loving the faux brick look. I have real brick as a kitchen backsplash in my house and I love the vintage look. But not everyone has brick in their home. So faux brick wallpaper gives that look without a full remodel. And a peel-and-stick one makes it an easy up and an easy down when the trend is done - it can be a really fun way to explore a trend.
For more on Sage Bowman or a consultation on your home project, visit her on Instagram @sagestylehome and at her website.
You'll see different inspirations across all of my platforms along with ideas and tips.