Sometimes it is the smallest things that can inspire design. For me, it was a series of tallest things. Tall hedges (yep), have me inspired to break away from the very popular modern farmhouse that seems to have taken over my Instagram and Pinterest.
How Can a Hedge Be That Inspiring?
Well, it is probably more what the hedge symbolizes to me. Time, history, mystery, privacy (something I hold in the highest), photosynthesis, and the absence of drought. The lush and textured look of a super-tall hedge was incredibly calming. I found myself relaxed, happy, and present. The lack of something to see allowed my mind to open and explore deep pockets that haven't been reviewed in a while.
I heard recently on a podcast that we live in echo chambers. How true and disheartening it is. What you search for online becomes the footprint of what you are fed. How do we break this cycle and expose ourselves to different thoughts and things? For me, it turns out, it was a quick trip to West Hollywood.
The magic of being walled in is the definition of space that it creates. Behind the wall of green can be anything you desire, it goes well with Spanish architecture, it goes well with Art Deco, Contemporary, and Modern. You can create your own oasis.
Icon of West Hollywood
The
Sunset Marquis
is an icon of West Hollywood and continues to pay tribute to the musicians of the past and present. With the look of a 1960s motel from the front (not kidding) you enter into a lobby of subdued elegance featuring an amazing art gallery of legends in rock n roll. The hotel has two parts, the 60's style seen from the street at the walk-up and the Spanish Villas and buildings in the back shrouded by even more vegetation and greenery. The combination of the two styles is fascinating, separated by a walkway of banana plants, and the restaurant is a bit of a secret and lovely spot, well worth a pop-in.
Pop Culture and Pops of Color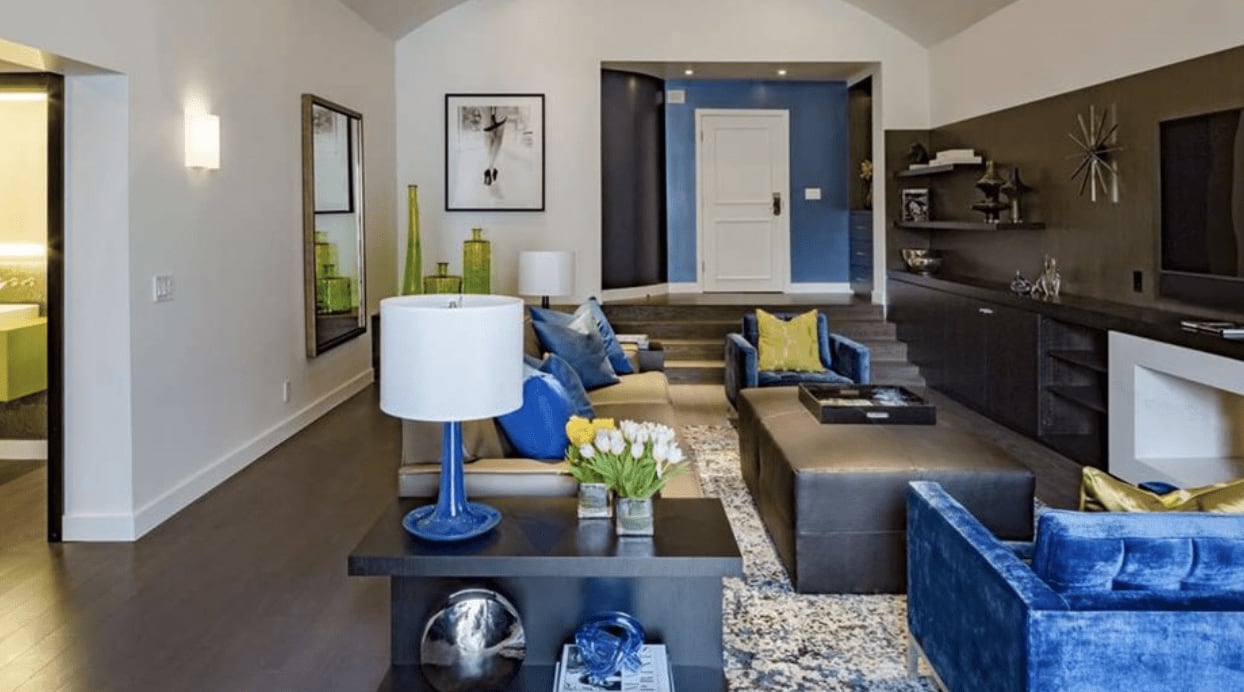 I have always been a fan of neutral in interior design. I like art that is calming and serene. I like coastal feelings of blues and greens.
Hollywood has a glam to it that is so rich you cannot help but like it. To think of blues that are not subdued and serene was not in my wheelhouse until now.
Could I actually do pops of velvet in a brilliant blue or purple? Baby steps. For me, I'll start with a throw pillow (perhaps).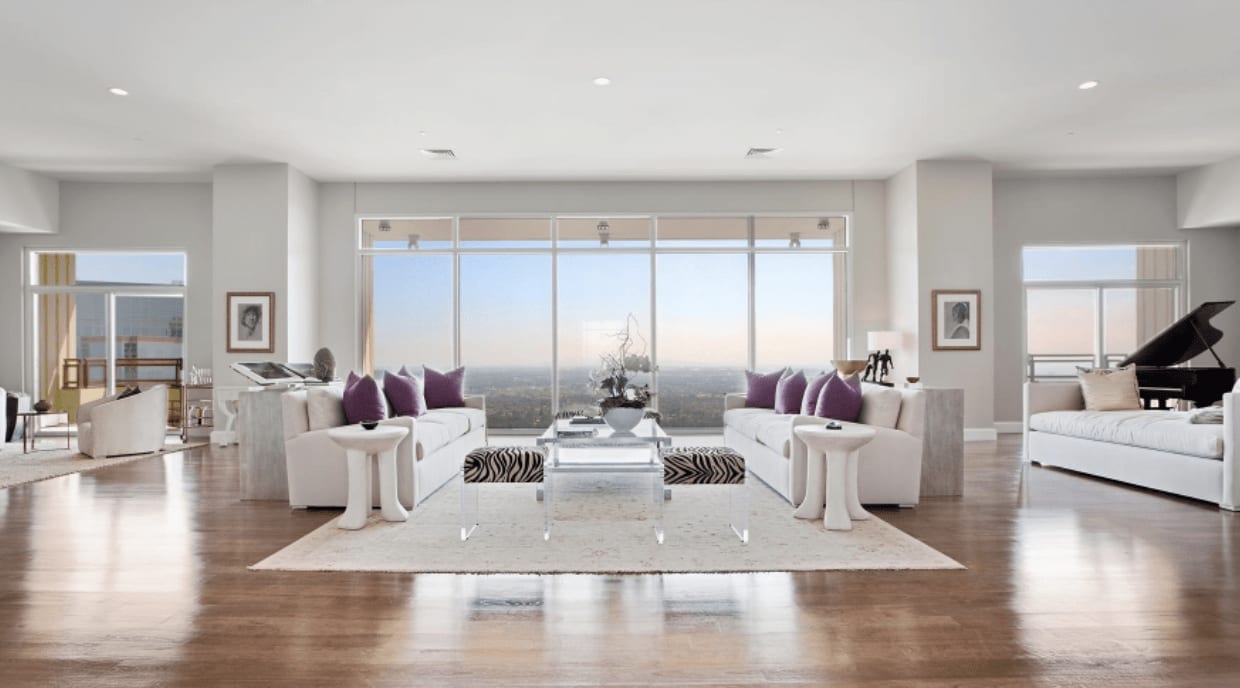 I like the idea of dining chairs bringing in an element of chic design. Easy enough to change out or slipcover if you tire of the color pop.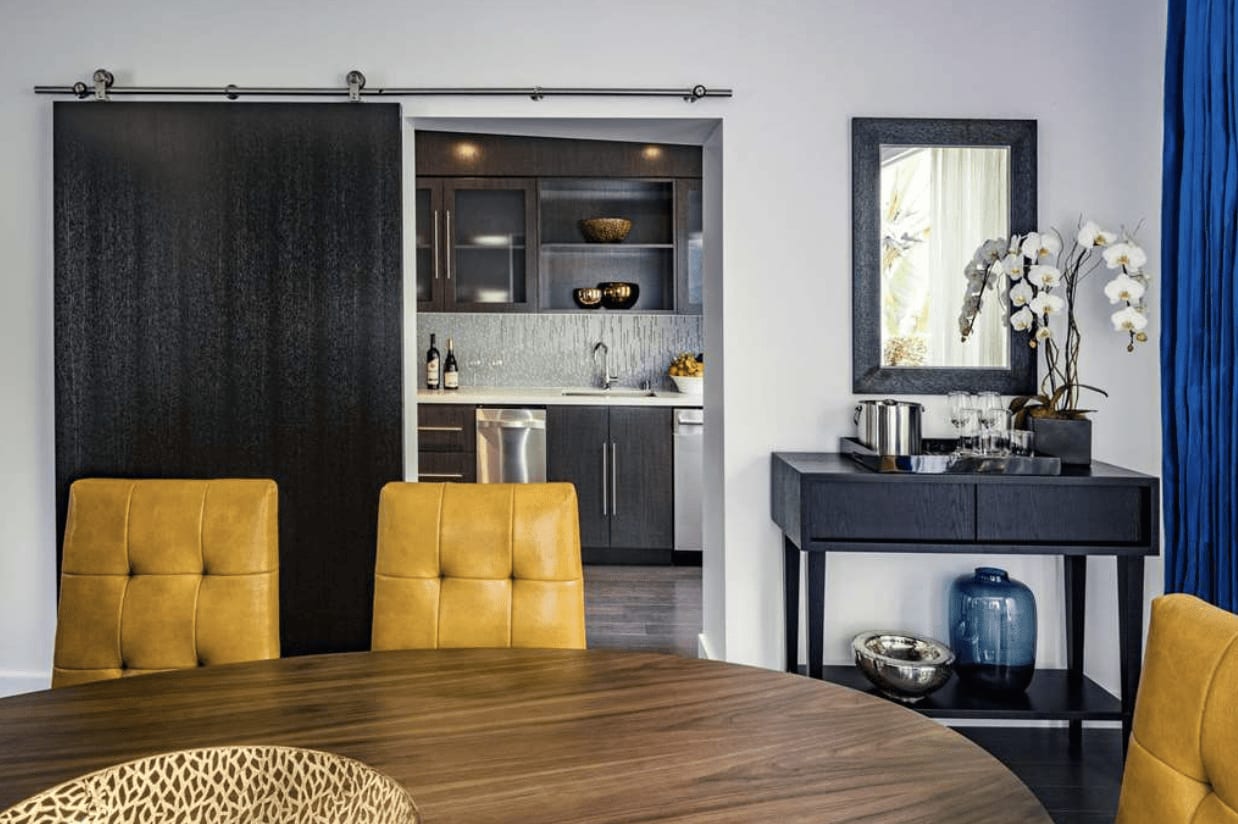 Entry Way Boldness
This lobby, in the building my friends live in, looks amazing it person. It was too hard to capture the right angle so I found this photo online. It was so much fun to walk into every day and it made me realize your entryway can set the tone of a party and also your and your family's mood each time you/they pass through it. I will definitely pay more attention to entryways now that I have had the experience of the pink, purple and gold lobby.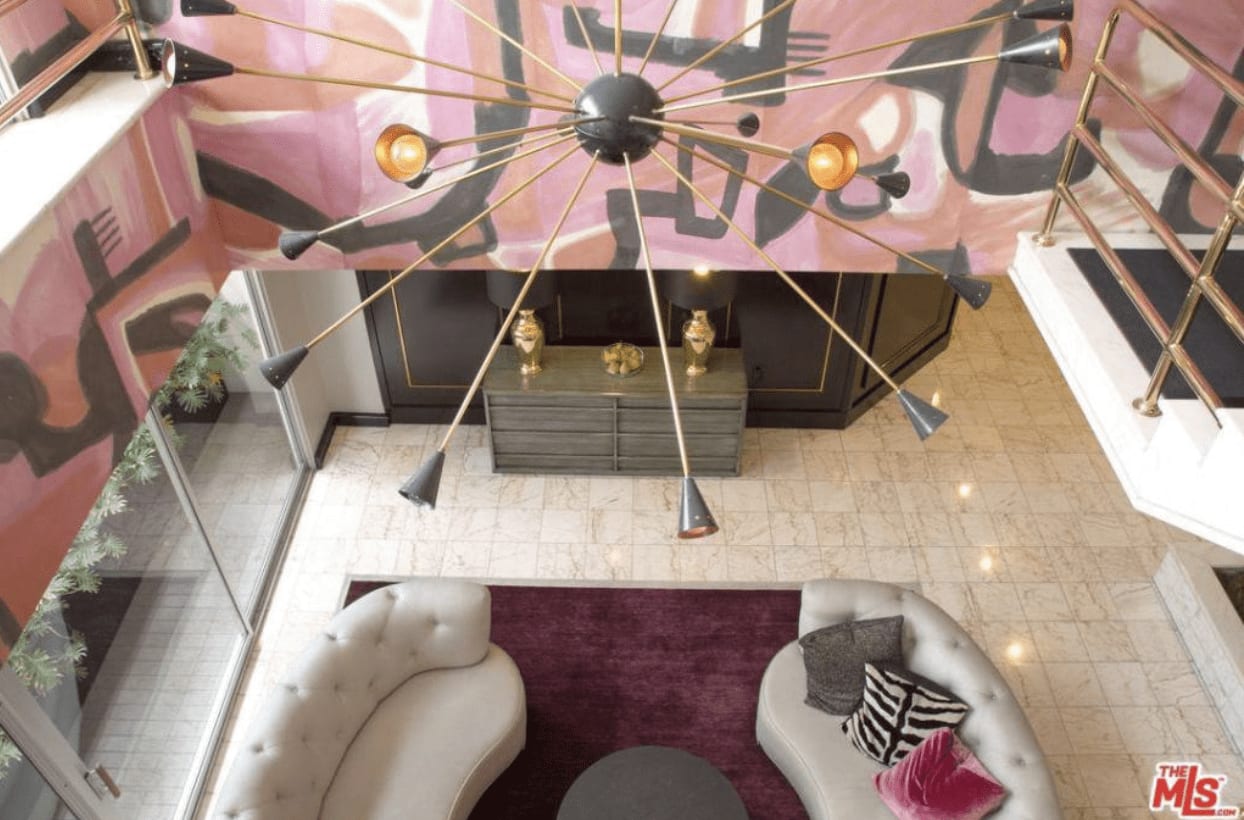 Clutter or Creativity?
I have a new appreciation for knick knacks and what I consider clutter. Turns out, if done right it can be quite the statement.
This condo is full of personality, it is a great reminder to not forget to include your personality in your space. Good luck trying to find it, try to break out of the echo chambers.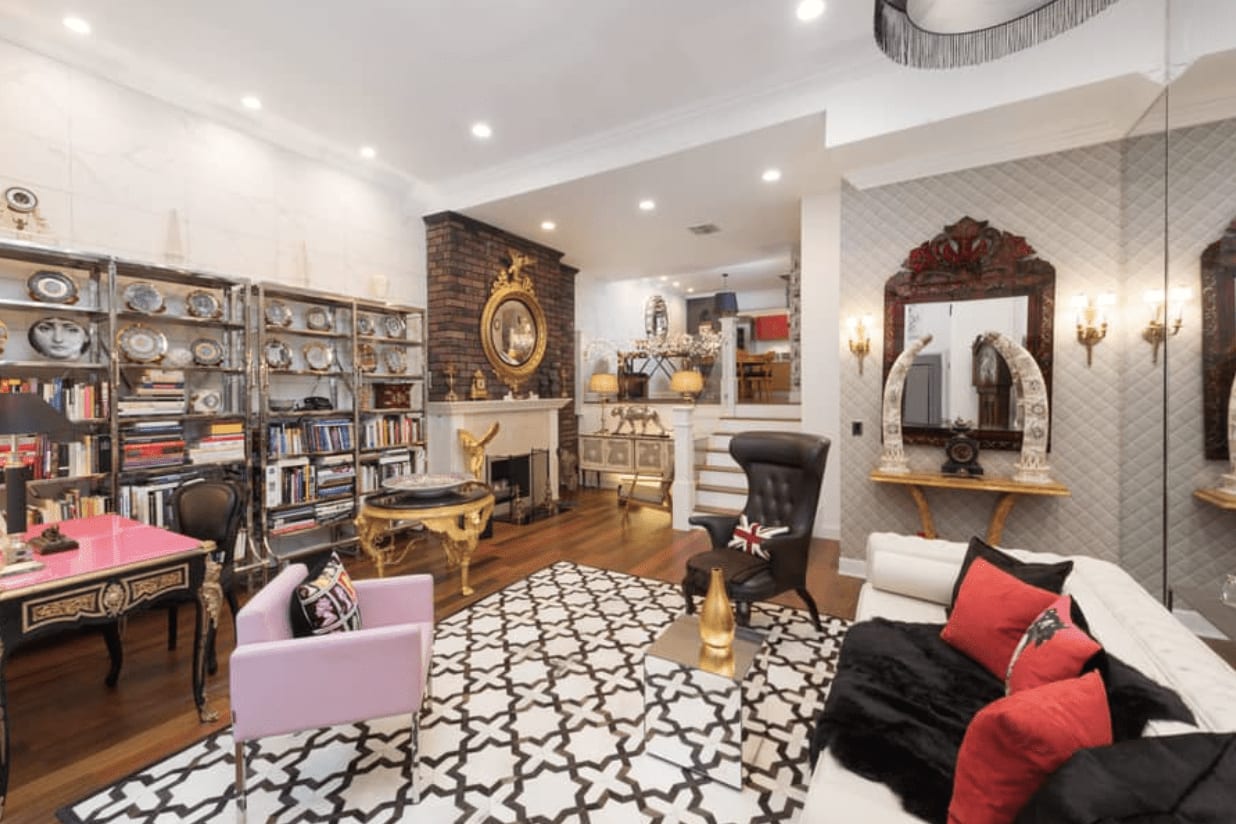 Your Oasis, Your Art
The silliness of this huge sculpture in the yard borders on the absurd. But when it Hollywood it seems so normal.
It is a reminder to me to be OK with having a statement piece in your home or yard and be OK with expressing your fun side. If you want to follow along on more design and real estate fun, make sure to follow me @tracypina.realestate