If you have recently decided to list your home on the market, it's safe to assume you would like to educate yourself as much as possible to up your chances of receiving multiple offers. And while you may know that working with a seasoned real estate agent is crucial, you might not be aware that staging your home is a critical component of the selling process.
You may be thinking your home is already in pristine condition. This very well may be the case, but home staging is an art and a science. The chief reason behind it is to guarantee that prospective buyers can waltz into your residence and immediately see its potential — not in terms of renovations but more so in "I could see myself being extremely happy living in this home." Indeed, research demonstrates that staged homes spend
73% less time
on the market than those that didn't receive a thorough and thoughtful touch.
As we move into an era in which home prices are expected to
stabilize
, ensuring your home looks enticing is increasingly important. With this in mind, Cupertino realtor
Tracy Pina
has compiled this list of tips to whip your home into dazzling condition.
Concentrate on your curb appeal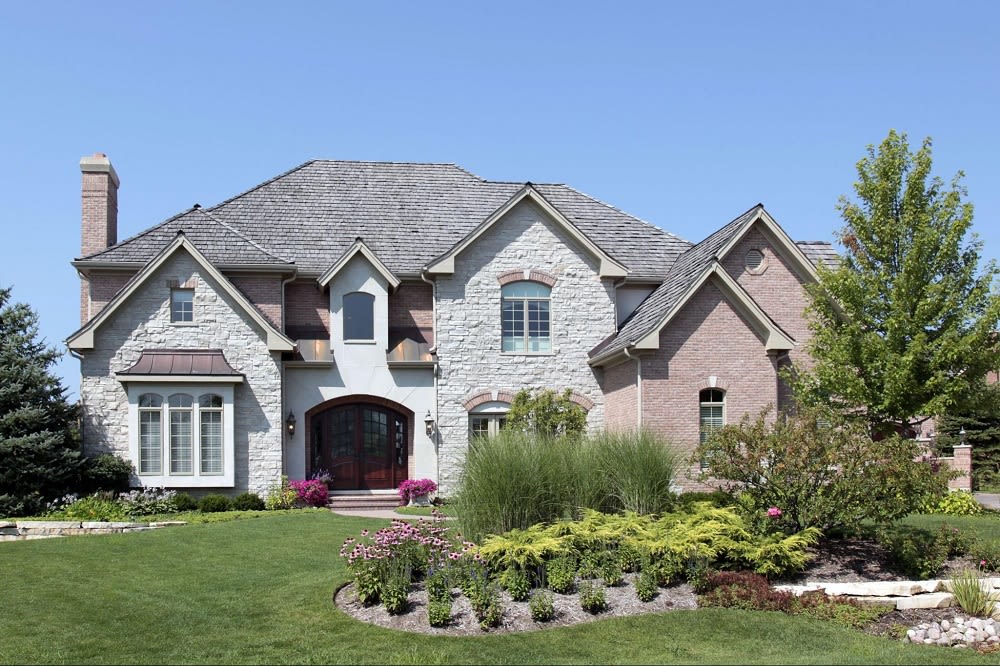 A terrific first impression could result in a potential buyer having an immediate positive experience. A poor first impression, on the other hand, can taint everything they see in your home's interior and distract them throughout your open house or private viewing.
If your mailbox is located on the street, start there. It may need to be cleaned, painted, or replaced with a more modern, appealing fixture. Next, peer at your driveway and ensure it's free of debris and that the landscape around it is attractively presented. If you have the time and resources, plant fresh bulbs, plants or flowers to uplevel your yard's cheerfulness.
Your entryway and door are equally vital. A door with peeling paint or other obvious blemishes gives the sense that your home isn't cared for — even if the inside of your home is irresistible. Paint this as well, or replace it as needed. Make sure your hardware fixtures, from your doorknob to your doorbell, are in solid condition and include pots of plants or small palms to create a welcoming energy.
Lastly, assess your home's siding with an honest eye. If it isn't up to your standards, consider the effect it will have on a home buyer who doesn't possess the emotional connection you have to your home. If your siding is lacking, consider repairing it or replacing it entirely: replacing siding isn't prohibitively expensive, and it's frequently deemed one of the smartest home renovations.
Detach — and declutter
The photos you display around your home obviously have deep meaning for you. As lovely as they are, however, they will distract prospective buyers from envisioning their own photographs on the walls — or their family members enjoying life in your residence. It also diminishes the illusion created by staging. To properly stage your home, you need to detach emotionally and take a step back to view your home from a completely objective perspective. This means you must declutter from floor to ceiling and move all of your personal effects into storage or your new residence. Certainly, it's fine to keep out an astounding piece of artwork if it doesn't have a polarizing effect on people (keep in mind that art is incredibly subjective), but all in all, you want to give your home the look and feel of a stylish but blank slate.
Bring in a professional cleaning team
As impeccable as your home may be, a professional's eye, effort, and supplies can make all the difference. Hiring a professional house cleaning team will also ensure that all telling scents in your home, from pets to cooking, have been banished.
Focus on your closets, cabinets, and pantry
Homeowners prepping their property for the market often overlook a key aspect of the process: Showcasing a home's storage space. Cleaning out and organizing your closets, cabinets, and pantry will suggest that your home has ample space to hold a new resident's belongings and necessities.
Repaint your interior
A fresh coat of paint goes a long way in brightening your home, ultimately making it appear larger and airier. Go with a hue that's both sedated and graceful, such as a pale white or greige — an on-trend color that strikes that perfect note between gray and beige.
Remove your wallpaper
Contemporary wallpaper designs are fantastic and can instantly give a room an energizing facelift. Overall, though, wallpaper tends to be either loved or hated. Err on the side of caution and remove it if it's more than 10 years old.
Assess your furniture with a critical eye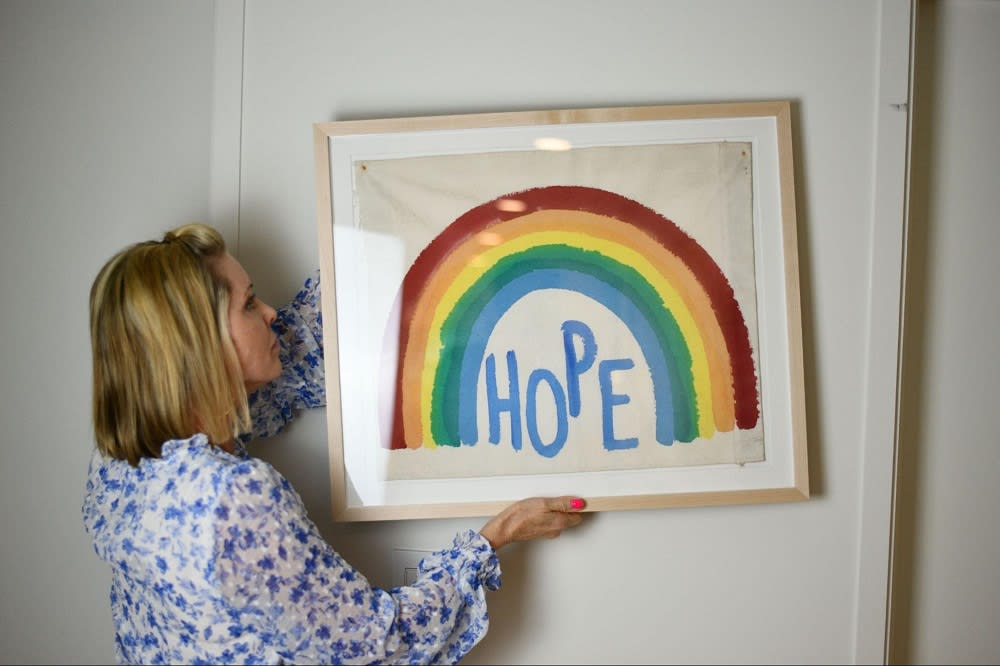 Well-loved furniture shows it, while bulky pieces — from that oversized armchair that serves as your favorite reading spot to that huge table you inherited from your grandmother — shrink a room's proportions. If any of your pieces appear too large or worn, consider allowing my stager to bring in furniture specifically for showing purposes.
Rearrange your pieces
Your ultimate goal with your larger spaces, such as your living room and primary bedroom, should be to accentuate their size, possibilities, and views. Arrange your furniture to face the windows with your home's best vistas, and ensure your pieces will allow prospective buyers to move easily through your home during open houses.
Invest in greenery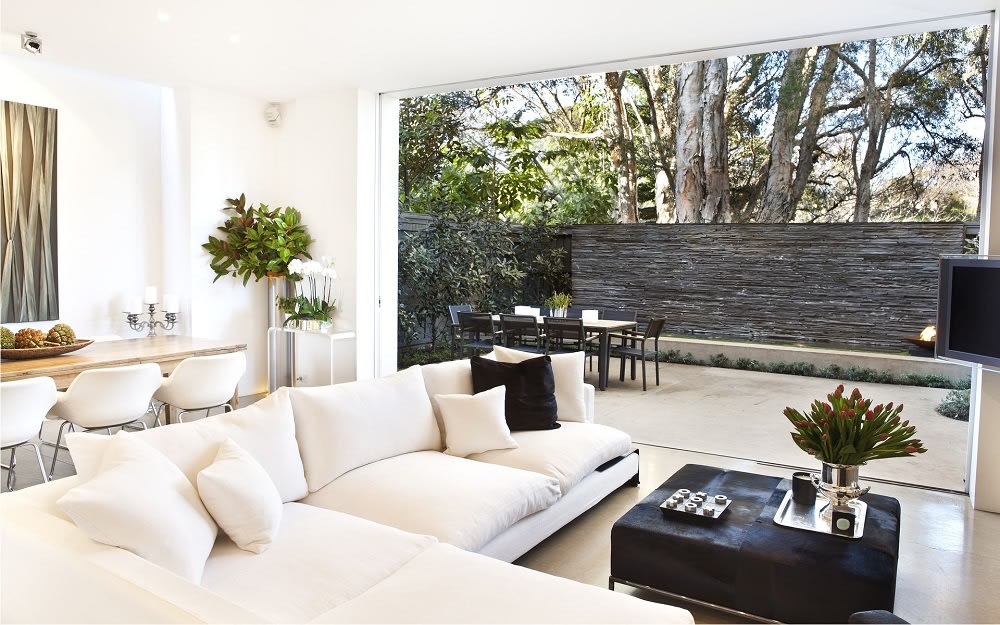 In the absence of your personal belongings and artwork, your home may feel…cavernous. Give it an elegant, inviting appearance by placing greenery throughout your residence. Orchids, potted aricas, and ivies look splendid.
Create an outdoor sanctuary
Your home will appear larger and more luminous if you exhibit the fact that your patio, backyard, or balcony are as much a part of your home as its interior. An alluring outdoor area, outfitted with chic, comfortable seating, strings of white lights, and plants will ramp up your home's overall appeal–and may deepen a buyer's interest in your property.
Work with Tracy Pina to prepare your home for sale
Tracy Pina
is the real estate agent you need to ensure the right buyers see your beautifully-staged home. Specializing in properties throughout the San Francisco South Bay, including Mounte Sereno homes and Sunnyvale luxury homes, she'll help you prepare your residence for maximum results and works closely with her stager to ensure all the right touches are achieved.