Economic boom and bust cycles are nothing new in California. Whether they came hoping to find gold as a 49er, as immigrants seeking a new life in the land of opportunity, or as aspiring tech gurus headed for Silicon Valley, people have long been drawn to beautiful California and
Cupertino Homes for Sale
. Bay Area Peninsula luxury homes in particular may offer San Francisco Bay views to the north or unspoiled mountains on the southern and western horizons.
But where are we in the luxury real estate market cycle? Have we reached the peak of the boom? Is a recession imminent? Skilled analysts will be the first to admit that no one knows definitively, and clear answers only become apparent when we look back over time with a clarifying lens of hindsight. Let's look at how the California luxury market has progressed over the last two decades.
A predictable cycle
A
real estate cycle
, as its name implies, repeats itself over time. Once the balloon has reached its maximum swell in real estate values, an economic event, such as rising interest rates, a natural disaster, or a nationwide economic downturn, will cause the balloon to "pop." Some events cause immediate and drastic downturns, while others are less explosive. After the period of decline, recession sets in. Again, societal changes take place, and the economy begins to improve. With every cycle repetition, the gains are greater than the losses. This is why applying a long-term strategy is guaranteed to pay off when it comes to investing in real estate.
So many factors can affect local and national housing markets, and it doesn't help when sideline commentators optimistically assure us the market has no ceiling. When the economy slows down, doom-and-gloom prophecies warn us that good times will never return. Hold on to these dramatic assessments very loosely — neither prediction has ever come to fruition. The real estate cycle is notoriously complicated. Local conditions, such as job opportunities, development, social conditions, and the community's perception of the city as an excellent place to live, can positively impact real estate values.
This is where the insights of a veteran Bay Area realtor prove invaluable. On a national level, the political and economic climates, interest rates, inflation, and more impact real estate values. A careful analysis of these elements that impact the real estate market makes it possible to make an informed guess about where we currently fall. Just remember these are hypotheses at best.
Luckily for luxury home buyers, their subset of the market tends to run on a slightly different track from real estate in general. When sales and values elsewhere are declining, upper-tier housing has been less affected. In balloon phases, the values of luxury homes soar above the rest of the market.
Defining luxury in 2002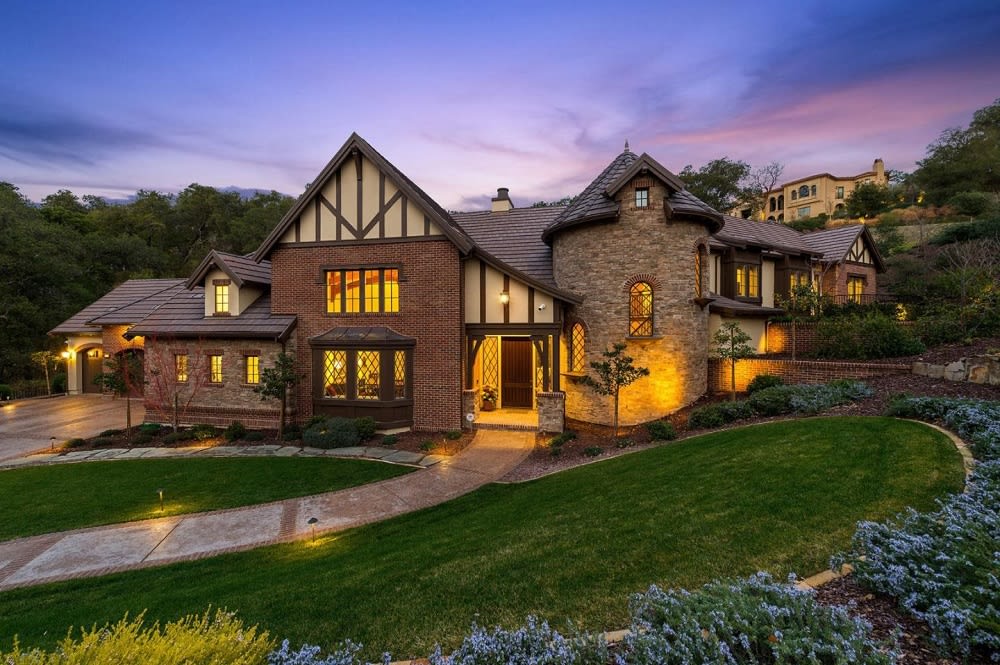 Photo courtesy of Tracy Pina Real Estate
Desiring the best life offers is nothing new, but
in 2000, luxurious living
meant traveling to remote resorts in faraway lands. Jet setters brought home rare works of art, unlike anything neighbors had ever seen. Their houses were the first to have the latest technology, which included broadband internet and the first flat-screen televisions. Access to gated communities and selective country clubs marked "living the good life." Acquiring a team of service personnel — a personal trainer, chef, shopper, and assistant made it possible to devote our time and energy to the more enjoyable parts of life.
These standards of luxury were apparent in housing trends in 2000 as well. Prime locations might include beautiful vistas, waterfront locations, or be tucked away behind a carefully guarded gated community, achieving destination location and singularity goals simultaneously. There was plenty of space remaining to build new homes in desirable locations. Each house was designed with custom features and incorporated unique materials and the latest in appliances, all chosen to suit an individual family's interests and lifestyles.
Luxurious living in 2022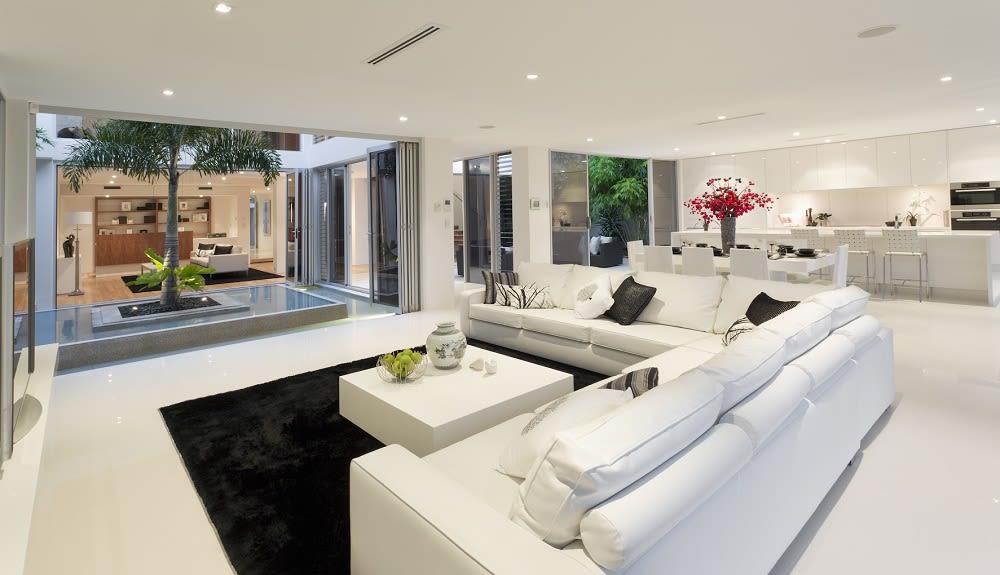 Many aspects of luxury living remain conceptually the same as it was twenty years ago. Buyers still expect to find high-end, custom, and well-appointed features in their homes. Sure, interior design trends have changed (remember the dark paneling of the 1960s or the avocado green of the '70s?), but we still want the latest technology, with one-of-a-kind features, and both home and life designed and experienced on our terms.
The land is finite, and as the population has steadily grown from 33 million to nearly 40 million residents in California, desirable locations for building luxurious homes are diminishing. Herein lies one of the biggest changes in luxury properties in 2022. Building a house is less and less practical, as costs of materials and buildable lots have soared. The timeline to create a new home is continuously extending due to materials and labor shortages, as well as increased permitting and legal requirements. Many find it advantageous to
purchase an existing home
and remodel and restore it to suit their personal needs and tastes.
Several other trends can be observed in the current market. Bay Area luxury home designs incorporate natural elements and outdoor living, home offices, and versatile indoor spaces, all of which help the home truly become the hub of family and social life. The demand for walkable, live/work/play communities has increased, so an exquisite home may be found in the penthouse of a downtown condominium complex instead of a sprawling suburban mansion. Investors are finding creative ways to preserve and modernize historic homes, restoring them to their former glory and adding a modern twist.
Looking ahead
What will the next twenty years of luxury real estate hold? We may not know the exact timeline, but we can rest with reasonable confidence that the real estate market cycle will continue. Knowing which of our latest must-have technologies will survive and which will become outmoded and replaced is a little harder to predict.
Your strongest ally in navigating all the facets of real estate transitions will always be an experienced, knowledgeable agent. Bay Area native and REALTOR,
Tracy Pina
, with twenty years of experience, offers home buyers and investors exceptional service. Contact Tracy today to get ahead of the game and find your next luxury home in California.