Your home's walls may be just that – plain walls. And while they serve their purpose, that doesn't mean that they can't be fun. Adding a splash of color and pattern to a not-so-lively wall will transform it into a focal point of excitement and sophistication in your home.
These entertaining and elegant accent wall ideas do the trick – and won't leave a dent in your wall… or your wallet.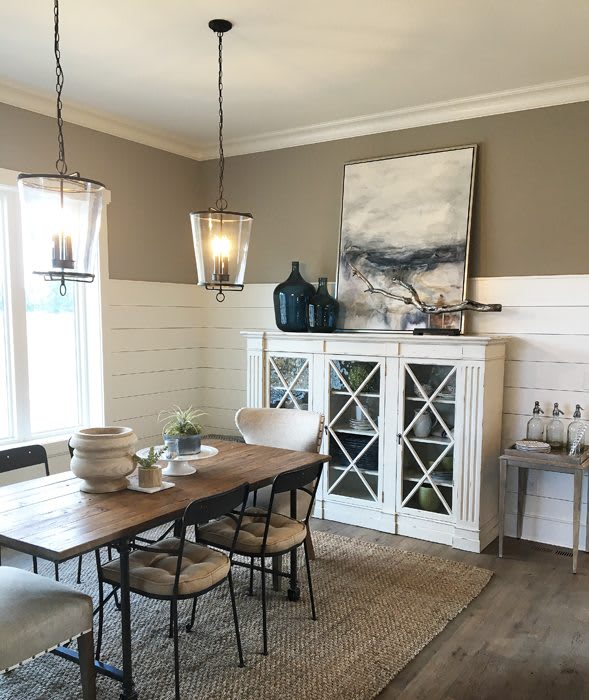 Wallpapered Accent Wall

A few feet of wallpaper can go a long way in a small area of your home. We love strong patterns for living rooms, kitchens and bathrooms, and softer looks for bedrooms.
Bold Choices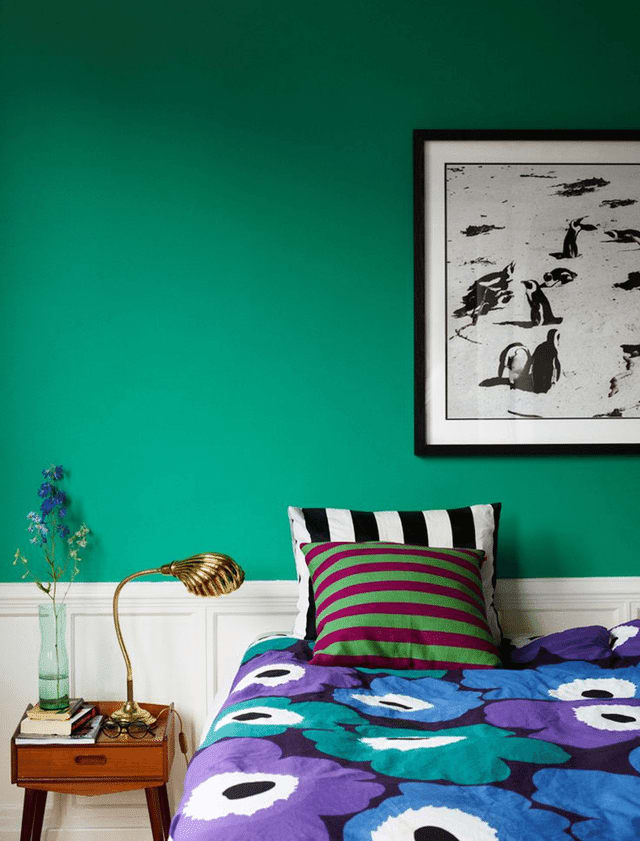 Image via Idha Lindhag
Whether using a solid-colored wallpaper or a quart of paint, adding a punch of color to your wall will surely make a powerful impact to any room. Just make sure to choose a color that works well with the overall design of the space.
Architectural Accent Wall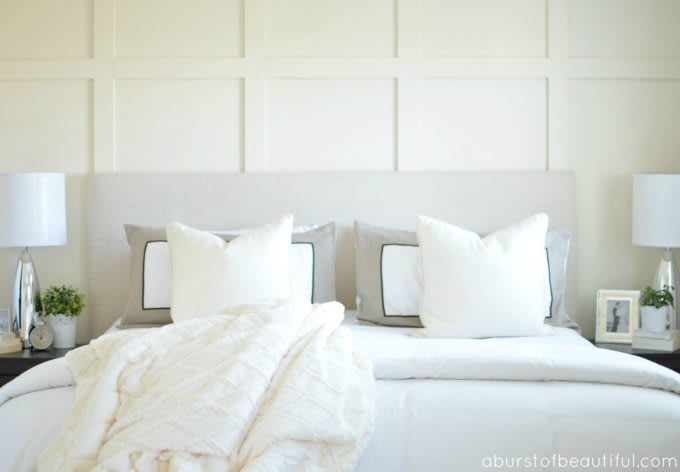 Image via Ella Claire Inspired
While bold treatments can be a lot of fun, a gentler approach can still draw the eye. A subtle shift in color, pattern or texture is effective in elevating the design of a space. For example, this paneled look provides a cool and elegant way of achieving your goal.
Focal Point Feature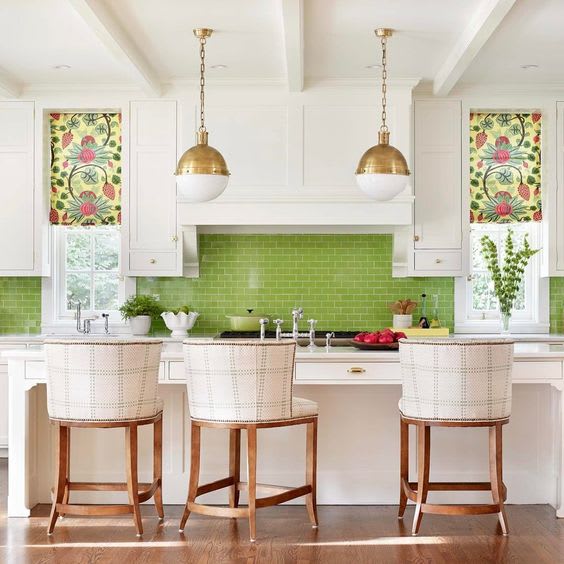 Image via Instagram: Better Homes and Gardens
Accent walls require picking a focal point to highlight – and it's important to pick the right one because no one wants to set up a wall for uncomfortable competition with other of the room's areas. You can't go wrong with a bright kitchen backsplash that establishes visual dominance.
Shiplap Dreams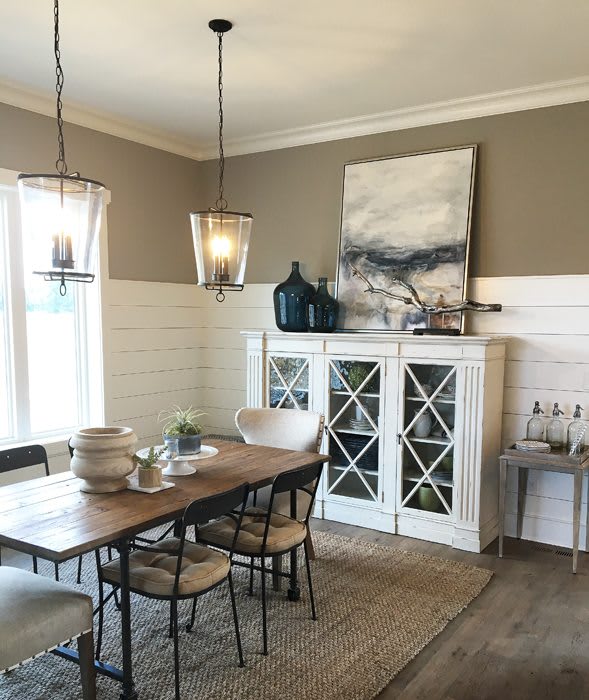 Image via Provident Home Design
Farmhouse style is here to stay thanks to stylish shiplap plank walls. This unique wall covering modernizes the barn look by accenting the lower half of a wall – bringing the eye in and providing a sought-after cozy country feel.
DIY Sponge Wall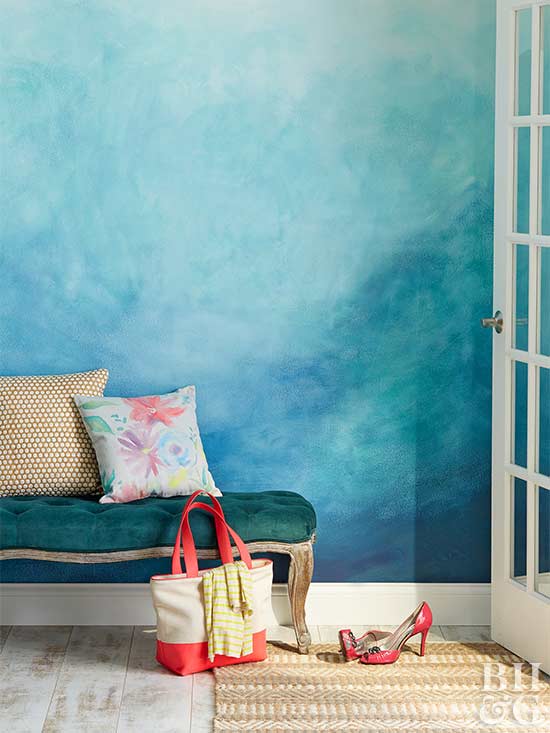 Image via Better Homes and Gardens
If you're looking to add a personal touch to your walls, then try taking matters into your own hands with a new painting technique, such as a sponge or ombre effect. This visual punch to a plain-color looks awesome and is quick and easy to achieve.
Au Natural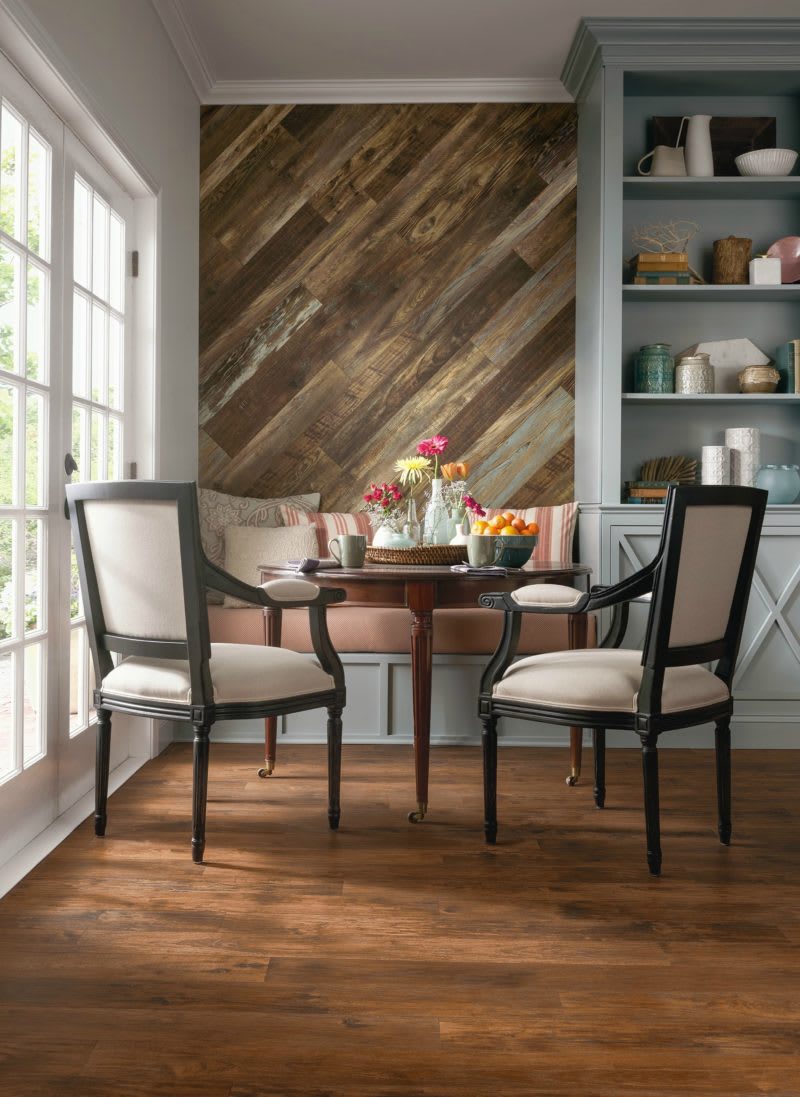 Image via Fox Hollow Cottage
A wooden wall may seem intimidating, but it doesn't have to be. If you prefer the old-fashioned method, then installing reclaimed wood planks is a given. But for a less-labor intensive and cheaper project, consider using stick wood for a similar effect.
Mural, Mural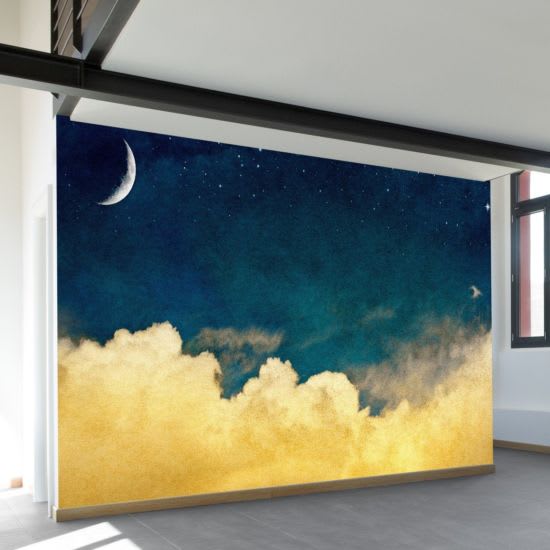 Image via Walls Need Love
Another great way to incorporate a distinguishing mark in your wall is to adorn it with a mural that fits your personality. For those with an artistic side, you can use an overhead projector and draw on a unique design using a sharpie.